Haha I couldn't decide which outfit was best so pick and choose my friends!
oh please excuse the explosion in my dorm!! so embarrassing!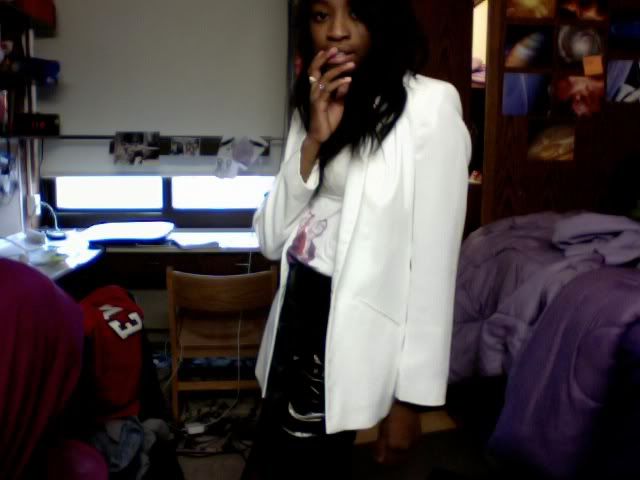 blahface
Leather Jacket: H&M (2006)
Leather Skirt: Express (2007)
Anorak: J.Mei (2008) I got it in Beijing!
Blazer: Zara
Razor Back: Talula
Skirt: Charlotte Russe!! woo hoo least expensive buy!
Dr.Martens: hammy down!
Socks ( I honestly think you won't care but): Urban